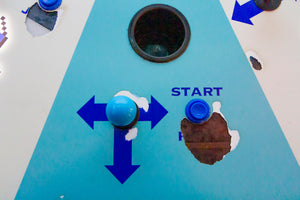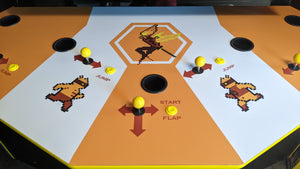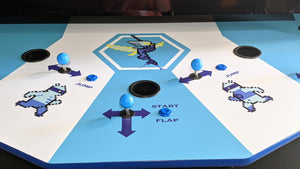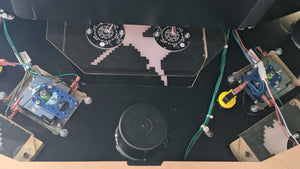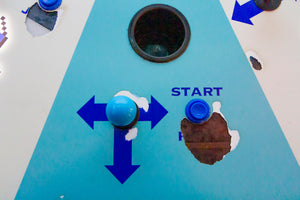 Killer Queen Replacement Control Panel (Console Top)
Does your game look like this? Order a replacement to spruce up your Killer Queen cabinet!
Choose from three console top options and make sure to select which color you need replaced (Blue or Gold) as these are sold individually.
1. Vinyl decal art only
2. Vinyl decal art attached to wood with cutouts
3. Complete control panel replacement. Comes with joysticks/buttons/all hardware (no lights or wiring are included)
* Shipping will be an additional charge as some options require freight. Please allow 4-8 weeks for manufacturing as these are built to order.