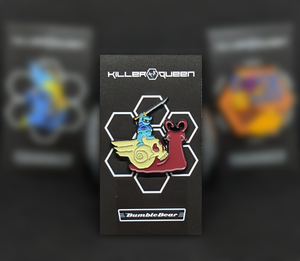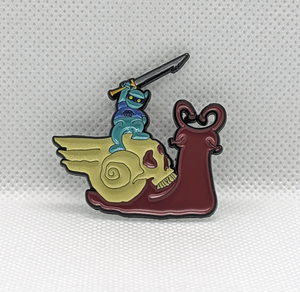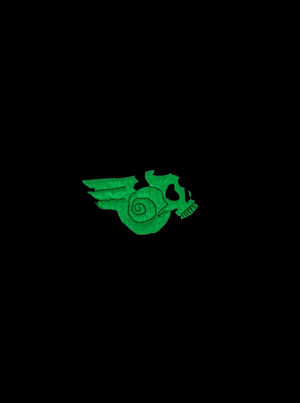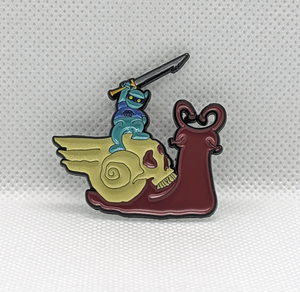 Dread-Snail Rider - LE Trading Pin
Our newest addition to the BumbleBear Shop: Limited Edition Trading Pins! 
This is the 1st design of 3 in the Community Artist 
Series,
 the Dread-Snail Rider Pin!
Only 75 pins of this design are available and once they're sold out no more will be made.
Dread-Snail Rider pin features:
Community Artist Series: pin #1 of 3

Designed by Ashley Buchanan - Geeky Grotto

Limited edition: only 75 prints
Unique serial number for each pin
Glow-in-the-dark skull shell
1.5" x 1.5"
2 posts for secure attachment
Black dye cast nickel
Soft enamel pin