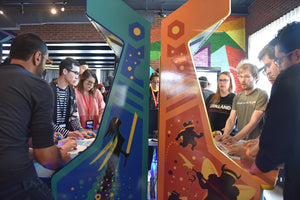 Killer Queen Side Panel Art
Side cabinet graphics for Killer Queen. Art by Nikita Mikros.
This is sold as replacement side panel art for one Killer Queen cabinet. PLEASE specify which color cabinet you need, Gold or Blue.
* If you need replacement art for both cabinets you will have to order one of each color.